Lightaholic Studios is excited to announce the opening of our brand new "New York Loft" set, designed to bring your creative vision to life in a fresh and innovative way.
Our 140 m2 loft space offers a massive 14×10 meter shooting area with 5.5 meter high ceilings, housed in a 500-meter space that can be adapted to any type of content. The set features a kitchen, dining room, bedroom, and living room, all designed to provide endless possibilities to complete your vision. With a changeable background of your choice, you can transform our studio into an apartment with a view over the city lights, a clear blue sky, or any other backdrop you desire.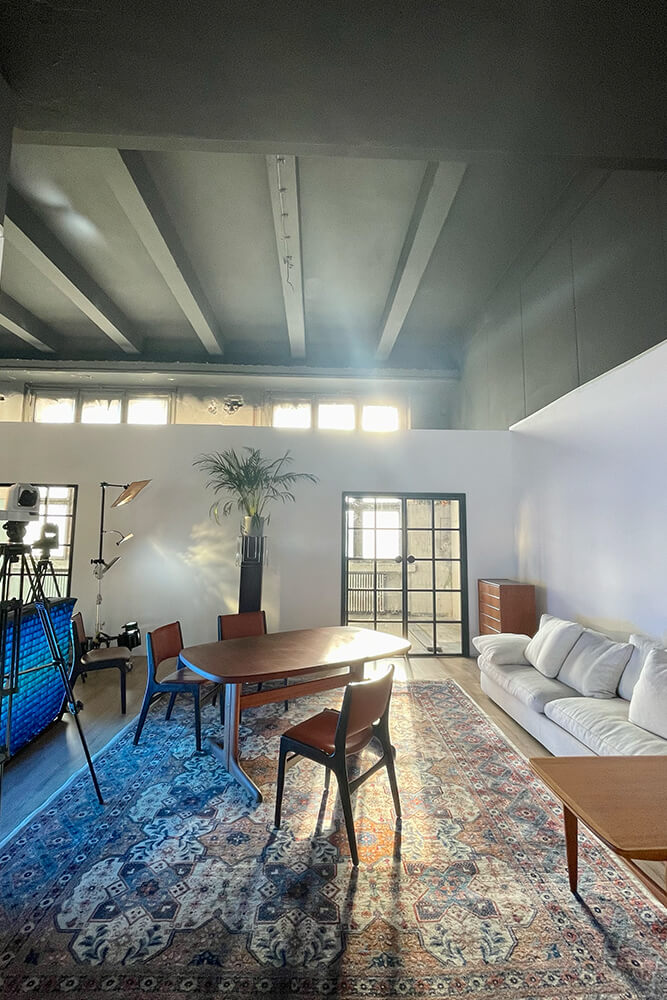 Our professional team, along with the latest equipment and lighting options, will ensure that you have everything you need to create stunning and compelling content. We pride ourselves on our commitment to collaboration and innovation, and the "New York Loft" is sure to be a hub for creativity and inspiration. So what are you waiting for? Book your session at our brand new "New York Loft" and let your imagination run wild! We can't wait to see what you create in our studio.
Photographer: Catalin Opritescu